Forgot Password In Excel File: When we are creating an Excel file, we can create a password protection also. Our Windows warns us to keep the password in a safe place. Because there is no way to recover once you forgot a password on your Excel sheet. Don't worry people we have a lot of methods to retrieve such type of issues. You are also one who wants to recover password issue on Excel Sheet? Then you can refer this article to know details to recover lost password for Excel file.
Everyone can protect with Excel files with different passwords. LIke Open password, modify password, or read-only password and sheet protection password, workbook protection password, shared workbook protection password, etc. All of us wants to keep our excel file very safe. Because other people want to open and edit those record they have a password to unlock. It is so hard to keep a password in mind at that time some people save their passwords in an excel sheet. Here we can define some ways to recover those password issue on Excel sheet. You can check some more applications recovery password ways and methods on www.iforgotpassword.co.
Method 1: Remove forgotten open password from Excel file
Method 2: Remove forgotten to modify password from excel file
Forgotten Password to Open Excel File
What can I Do When I Forgot My Password To Open Excel File
In our Excel files, there are two formats .xls and .xlsx. So here we can define different ways to recover these two formats. Chech details of I Forgot My Password To Open Excel File.
Method 1: Remove forgotten open password from Excel file
For Xls format:
If you are bothering to open xls format, it is very easy with the help of iSunshare Excel Password Remover. Once you downloaded this remover, it will directly remove password issue from xls file. You can quickly recover this issue by one click.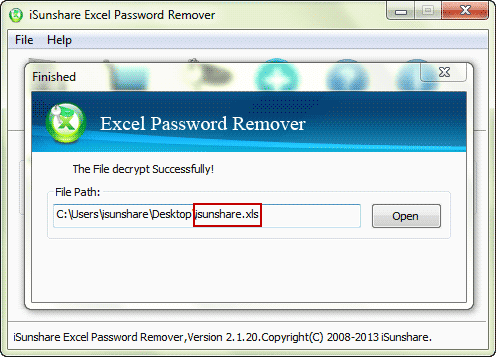 For Xlsx format:
Download iSunshare Excel Password Genius to recover password issue.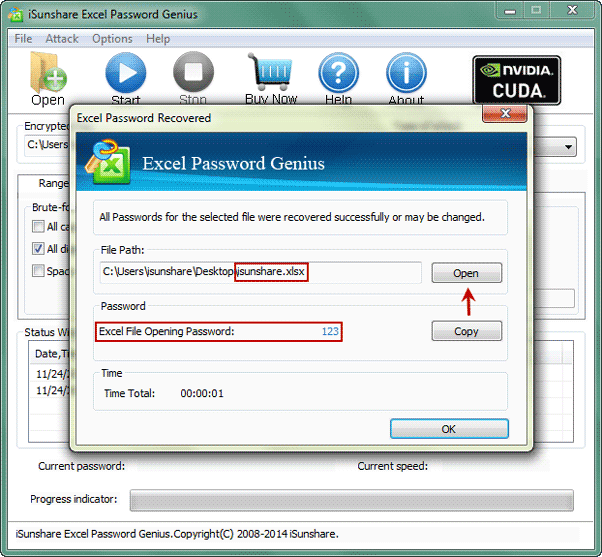 Once you download the file open it and copy the password to unlock Excel file in Microsoft file. Then you have to remove Xlsx format in MS Excel.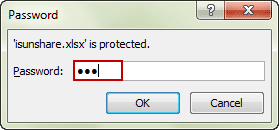 While excel file is only protected with open password, how to remove after password recovery?
Tap file -> info ->protect Worlbook -> Encrypt with password in MS Excel after opening excel file.
You have to clear the password that will come in a popup box.
You have to tap on ok to save changes to remove and open a password from Excel file.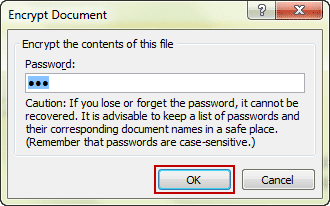 While Excel file is also protected with a read-only password, how to do?
You have to click on a Read-only button on the Pop-up dialog when you people are trying to open an Excel file. If you want to open it in read-only mode and you can remove open and modify password from Xlsx file.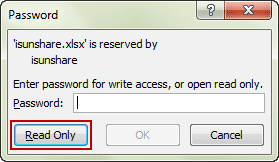 You have to enter ok on a pop-up box while you try to solve excel file after removing an open password.

You have to save with file name field and click on save button to remove excel open password.

Recover your Forgotten Kik Messenger Password
Method 2: Remove forgotten to modify password from excel file
You can directly remove and recover the password by opening Microsoft file, and you can try to save the Excel file as new one to remove modify or read-only password.
Click on file and save it as a new file.
To save as you have to click on Tools -> General Options and remove your password in Password to modify box or uncheck Read-only recommended.
Click on Ok to save changes to Excel file with a new name.